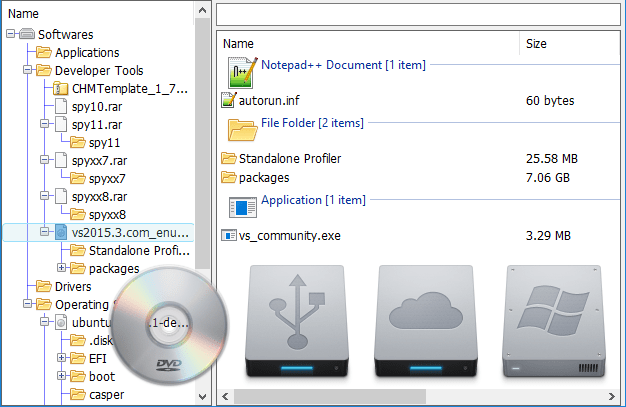 Easy Disk Catalog Maker is the fastest application for cataloging and indexing files, stored on your disks (e.g. Hard Drives, DVDs, Blu-rays, Network drives etc.). It helps you find a file you are looking for in seconds without even connecting all those disks to the PC.

Save disk space
Search archive files
Catalog and search files and folder inside archives (zip, rar, 7z, iso, tar, vhd and many others), so you don't have to remember which archive has the file, just compress the data to save the disk space.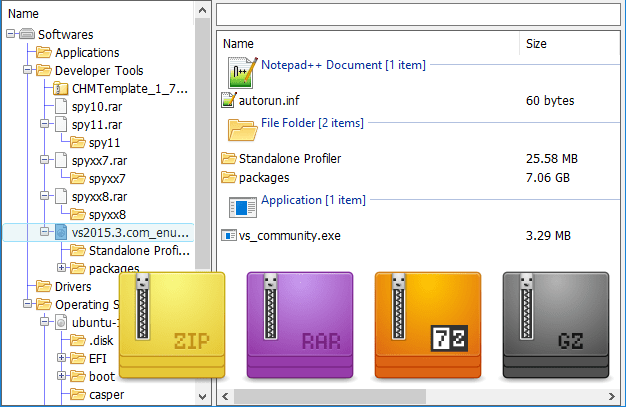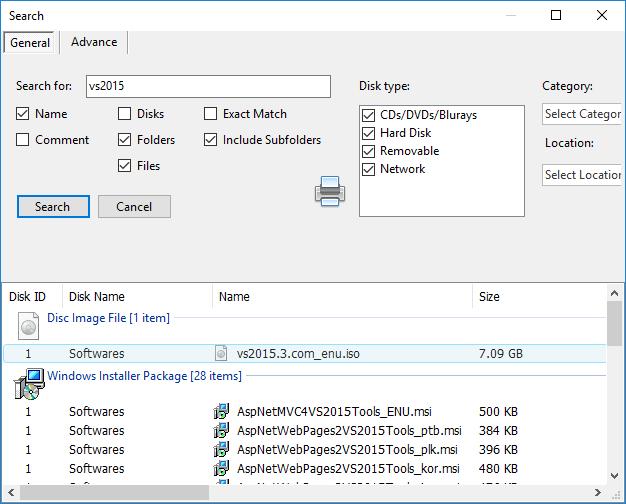 Fastest search
Search in Seconds
Easy Disk Catalog Maker features the fastest search system that searches 1 million records of files in just five seconds. You can even double-click on search result to open the default File Explorer with that file or folder selected.

Saves file previews
Find files easily with file previews
It saves gif or image preview of media files, image files and text preview of plain text files (nfo, txt). This way you won't ever confuse files with similar names. It can also show previews in search results. You still get blazing fast search speed you expect from the catalog application even when using file previews. You can even customize preview quality easily from the settings.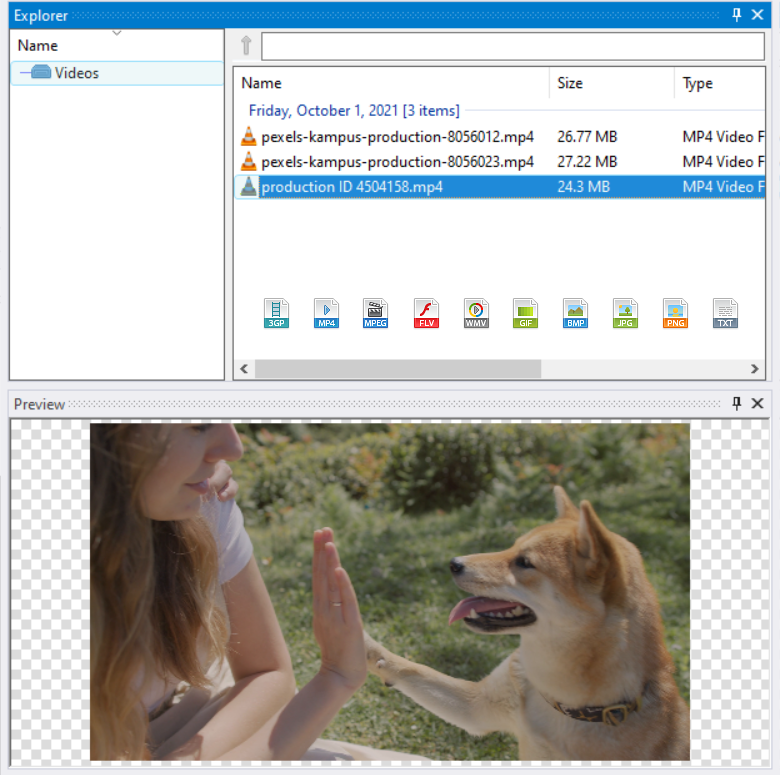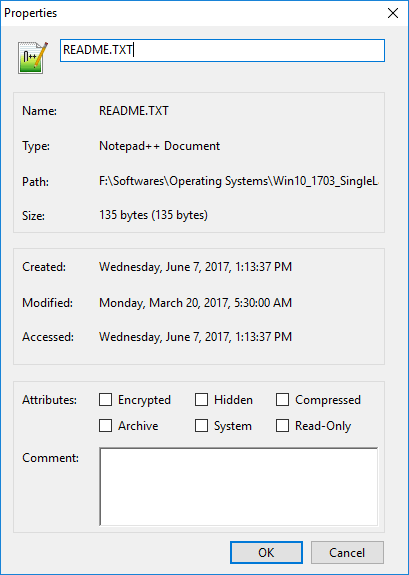 Gets file information
File and Folder Properties
Easy Disk Catalog Maker extracts all the information about files and folders and shows them in Properties window very similar to Windows Explorer Properties window. It also gets the IDv3 (Album, Artist, Genres etc…) tag information from supported audio files (MP3, WAV, FLAC etc…) and metadata (Resolution, Bitrate etc…) from image and video files.
Manage Contacts
Add people to contacts list and keep track of all the disks you lend to them.
Flexible Options
Add categories and locations to the database and use them to find the files you want quickly.
Print Reports
Export your catalog to CSV or PDF files. You can also print pretty looking reports of the disk contents.
Free upgrades
You will receive free upgrades for both major and minor releases for lifetime of the product. Find out what's new in latest version here.
Support for lifetime
Support for lifetime by email and support forum.
Inexpensive
Easy Disk Catalog Maker is probably cheaper than time you save by using this application.
Frequently Asked Questions
What kind of payment do you accept?
We currently accepts all major credit cards including Visa, MasterCard, American Express, Discover, and JCB in addition to that we support payment via PayPal, Amazon Payments, Bank Wire Transfers, Check or Money Order, and certain Real Time Bank Transfers.
Is it safe to purchase product via your website?
Yes, We use FastSpring, one of the world's big software transaction managers. It provides online secure payment processing. We won't have access to your credit card or banking information.
What is your refund policy?
No Refunds, We only provide refund in case of duplicate purchase. To ensure that all users have enough time to evaluate whether the Easy Disk Catalog Maker meet their needs we provide unlimited demo with 10 disks limitations.
Which archives Easy Disk Catalog Maker can scan?
You can scan 001, 7Z, ARJ, BZ2, BZIP2, CAB, CPIO, DMG, DEB, GZ, GZIP, HFS, LZH, LZMA, ISO, TAR, TBZ, TBZ2, RAR, RPM, VHD, WIM and ZIP files.
What are the limitations of trial version?
You can only scan up to 10 disks with trial version. You will also see the Nag screen at startup in trial version. There is no other limitaions. It contains all the features available in Paid version. You can buy it and just enter the serial number to remove limitations.
What is your license policy?
Easy Disk Catalog Maker is licensed per user, so if more people are going to use Easy Disk Catalog Maker you will need to purchase additional copies. You can use it on any number of computers if you are the one using it. License can be used for commercial and personal use.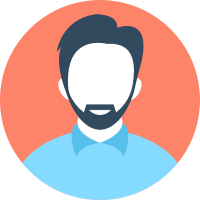 This program very quickly has revealed files I either forgot I even had, or thought were lost. Scans of photos I no longer have access to the originals of. Those photos alone are worth far more than the price of this software.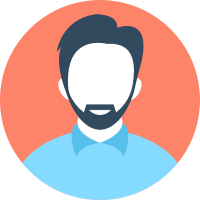 A straightforward and easy-to-use software utility that allows you to quickly catalog DVD, CD or Blu-ray disks and organize your data.